LEARNING ARCHITECTURE
2-11 December 2020 EXHIBITION
Serbian Academy of Sciences and Arts, Gallery of Science and Technology
Belgrade, Serbia
Join us for the international annual STRAND Exhibition ON ARCHITECTURE 2020 at the Serbian Academy of Sciences and Arts, Gallery of Science and Technology.
Submit your Application for Exhibition before 15 September 2020 by email info@strand.rs including illustration of the work and short description 70 words.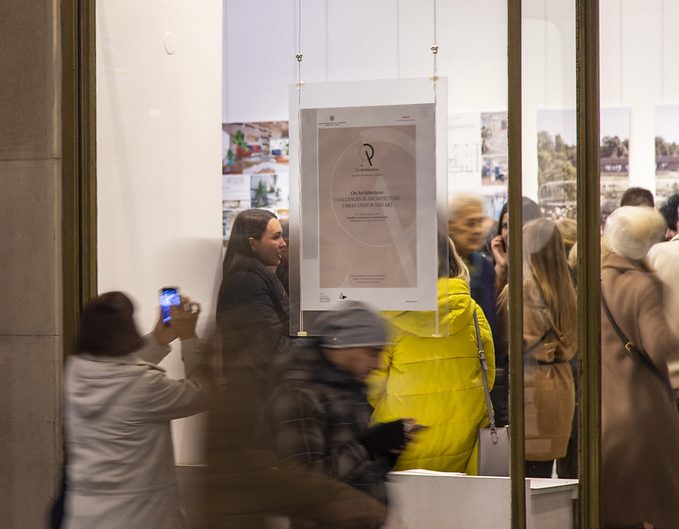 The Exhibition will be held parallel to Conference at Serbian Academy of Sciences and Arts, Gallery of Science and Technology, Belgrade, Serbia, 2-11 December 2020.
The Conference topics are also the Exhibition topics.
Topics
Exhibition will discuss complexity and various meanings of architecture, urban design and art. Interdisciplinary approach is a milestone in defining thematic blocks:
• Best practices – learning city revitalizes learning in communities, extends the use of modern learning technologies and fosters a culture of learning throughout life
• Modeling the Future – modeling future architecture and design with environmental and social implications,
• Smart Design – in architecture, urban design, street and home furniture, lighting
• Technology and Architecture – how the use of digital technologies transforms the work process (BIM)
• Scientific research and architectural practice
• Innovative solutions in methodological approach and design in the use of materials
• Art as inspiration
• Playing City – gamification in urban design and town planning,
• Innovation in art, architecture, science and technology in the digital age
• Innovation in information technology – improved use and user experience
• Challenges in Architecture and Urban Design – Facing the Climate Crisis, Sustainable Practices
The substance will be discussed regarding various points, processes and trends that contribute to new aesthetic and functionalism: globalization, new approaches to design, innovative technologies, projects, and materials.
The Call for Submissions is addressed to researchers and professionals in the fields of architecture, interior design, town planning, history, technology, art, photography.
Key Dates
15 September 2020 — Exhibition Application
30 September 2020 — Announcement of Selected Entries
15 October 2020 — E-Poster Submission
28 November 2020 — Print Poster Submission (at Gallery)
2-11 December 2020 — Exhibition
Registration
Exhibition Registration fee is 50 EUR per Panel / Application.
Applicants can choose to exhibit 1 Application on 2 Panels. In that case Registration fee for the second Panel is with 50% discount or 25 EUR.
Registration fee to be paid after Announcement of Selected Entries, no later then 10 October 2020.