CHALLENGES IN ARCHITECTURE, URBAN DESIGN AND ART
7-8 June 2019 Conference
4-14 December 2019 Exhibition
University of Belgrade – Faculty of Architecture
Serbian Academy of Sciences and Arts, Gallery of Science and Technology
ORGANIZATION
Conference Concept
Professor Ružica Bogdanović, Faculty of Architecture, Serbia
Exhibition Selection
Professor Stanko Gaković, The Art Institute of Houston, USA
International Coordination
Nora Lefa, visual artist and architect, Athens, Greece
Assoc. Professor Aleksandra Stupar, Faculty of Architecture, University of Belgrade, Serbia
Organization Team
Milica Maksimović, Project Officer
Ana Makragić, Project Officer
STRAND – Sustainable Urban Society Association
Belgrade, Serbia
TEAM

Professor Ružica Bogdanović

Architect, Professor Emeritus, Faculty of Architecture, University Union Nikola Tesla, Belgrade, Serbia
Founding Member of STRAND – Sustainable Urban Society Association, Belgrade, Serbia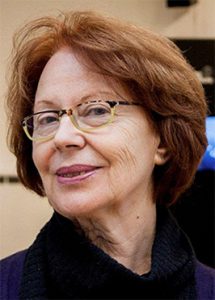 Ružica Bogdanović, Phd is a Professor Emeritus of Urban planning and Sustainable development. Main areas of interest in research and teaching include: design – architecture & urban design, new media approach to architecture, concept of smart city.
She has initiated, conducted and implemented a number of scientific research projects as team leader and principal investigator. Has organized and moderated numerous panel discussions, round tables, national and international symposia. Author of numerous books and articles in professional journals. Presented papers at numerous national and international congresses and symposia.
Ružica Bogdanović contributes to the profession by active engagement in different professional organizations. She is a member of IsoCaRp, a delegate of Serbia in the ECTP, member of the Association of Serbian Town Planners, Society of Belgrade Urban Planners (was a Chairperson for 8 years, in two terms), Belgrade Association of Architects.
She received several awards for projects and books, as well as the Lifetime Achievement Award "Emilijan Josimovic Grand Award".
Architect, Design Department, The Art Institute of Houston, USA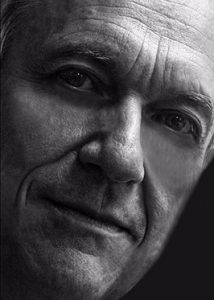 Upon graduation from the University of Belgrade Faculty of Architecture (1972), Stanko Gaković practiced architecture and urban planning while maintaining a distinguished academic career starting with a Fulbright visiting professorship in the USA (1976). Upon receiving his doctorate in Architecture (1987), he worked as Associate Professor, Associate Dean for Academic Affairs, Editor of Arhitektonika book series, Head of Graduate Studies and Cooperation with European Architectural Schools at the Faculty of Architecture in Belgrade (until 1992). His prolific individual and team entries in public competitions and exhibitions generated notable design solutions while receiving recognition with numerous top awards for architecture, urban planning, and design, including the Belgrade Association of Architects Special Award (1996). In Houston, he established the G! Studio design office with his wife Danka Gaković. At The Art Institute of Houston, where he works as a Full Professor, he participated in the development of the Interior Design curriculum, successfully completing the third consecutive program accreditation (2018-2024) with CIDA (Accreditation Council for USA and Canada).
Architect and Visual Artist, Athens, Greece
Adjunct Lecturer, University of Sarajevo, Bosnia
MA, MSc, PhD Nora Lefa Architect and Visual Artist. Master's Degree (MA), Arts et Technologie de l'Image Virtuelle (Université Paris 8 and Athens School of Fine Arts). Master's Degree (MSc), National Technical University of Athens. Degree in Architecture (University of Patras, Greece). PhD, University of Sarajevo and National Technical University of Athens. She has worked for and with many renowned architects in Greece (most notably Manos Perrakis). Her artistic and research projects have been presented in venues in Athens, Mykonos, London, New York, Paris, Belgrade and Sarajevo; she has presented papers in several conferences and exhibitions, she organized three international conferences, she was session chair in several conferences, and member of the jury in several art and architecture exhibitions.
Assoc. Professor Aleksandra Stupar
Associate professor at the University of Belgrade – Faculty of Architecture, Head of the Department of Urbanism
Dr Aleksandra Stupar is associate professor at the University of Belgrade – Faculty of Architecture, currently acting as the head of the Department of Urbanism. She has participated in numerous national and international research projects and workshops and published articles and chapters in national and international journals and books focusing on the problems of contemporary cities and their identity. In 2012 she was the guest editor of the thematic issue of the Serbian Architectural Journal ('City vs. Innovation'). During 2013-2015 she was responsible for the content and structure of the track 'City and Society' representing a part of lecture series 'Architecture-Utopia-Realism' conducted at the University of Belgrade -Faculty of Architecture. Member of ISOCARP and its Scientific Committee (2013-16). She is the winner of Gerd Albers Award 2008, given by ISOCARP for the best published article on urbanism, and 2017 Ranko Radovic Award.
Dr Stupar is the author of two awarded books – 'Grad globalizacije – izazovi, transformacije, simboli' ('The City of Globalization – Challenges, Transformations, Symbols', 2009) and 'Grad – forme i procesi' ('The City – Forms and Processes', 2016). She was a visiting researcher at the Institute for Advanced Studies on Science, Technology and Society in Graz (2007, 2011), the University of Tampere – School of Humanities and Social Sciences (2010-2013), the Aalto University – School of Built Environment (2017, 2018), as well as the guest lecturer at the Sapienza Università di Roma – Facoltà di architettura Valle Giulia (2006, 2008-9).